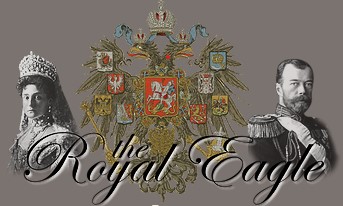 international Epicurean exploration
Join the Club for a delectable feast of the senses, as we journey to St. Sabbas Orthodox Monastery and partake in a 5-course meal of Eastern European cuisine in the royal style of Russian Tsar Nicholas II. This restaurant will be exclusively dedicated to our Club guests for the evening of magical creation by gourmet Chef Petr Balcarovsky. The private event will conclude with a Monk led tour of the exquisite grounds.

Location: Royal Eagle Restaurant, 18745 Old Homestead Dr., Harper Woods, MI 48225
Date: 5:30pm-8:00pm onTuesday, July 13, 2021
Setting: Courtyard or Indoors depending on weather
Menu: 5-Course. Specialized for our event, select onsite. For your pleasure - 3 delightful entrees to choose from.
Drink: Coffee, Tea, Water, and Ice Tea included. You may bring your own desirable wine.
Dress Code: Reserved or Business Casual to meet strict monastery rules.
Parking: Free parking lot, 2nd parcel just west of the restaurant
Cost: Members & their guests $87 per person, Non-members $107
Grauity: Incuded
Website: https://www.theroyaleagle.net
Please join us at this hidden gem.