Welcome
Learning is the only thing the mind never exhausts, never fears, and never regrets.
-- Leonardo DaVinci
An investment in knowledge pays the best interest.
-- Benjamin Franklin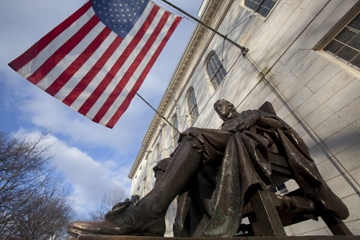 Greetings Friends & Fellow Crimsonites!
Now that autumn is upon us, we are enthusiastic to gather for engagements in the metropolis. Please stay tuned for upcoming event notifications. They will include a recent graduates social, a new restaurant dinner, and some relevant & rousing speakers. See you soon!
View our club photos here: THE CLUB PHOTOS
A hearty and appreciative thank you to our dedicated Patrons and Sponsors:

Victor Agruso
John L. Gierak - Clark Hill PC
OE Pushrods, Inc.
Anita Plous
Velix, Inc.
Vesco Oil Corporation
Mark Schumacher
Adam Wienner - Bosch
Upcoming Events
5:30PM - 6:45PM Sun 5 Dec 2021 ( Timezone: Eastern )

Pre-Concert Holiday Dinner in Detroit  Location: TBD (more details to come)