Welcome
Learning is the only thing the mind never exhausts, never fears, and never regrets.
-- Leonardo DaVinci
An investment in knowledge pays the best interest.
-- Benjamin Franklin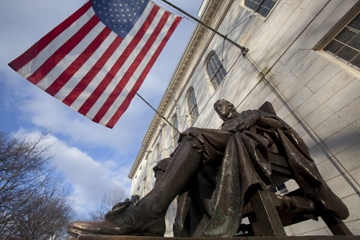 Greetings Friends & Fellow Crimsonites,
A hearty welcome to all the new students who have joined the club! There will be a "Welcome to Your City" event for Detroit on September 27th. For more information or to register, click this link. Please try to attend to offer our support and encouragement, as we network in a lively atmosphere.

View our club photos here: THE CLUB PHOTOS
We serve our community! Charities the club has supported the past year: Kids Kicking Cancer; Junior Leadership Macomb; Henry Ford Health Hermelin Brain Tumor Center, and a College Scholarship.

A hearty and appreciative thank you to our dedicated Patrons and Sponsors:

Victor Agruso
John L. Gierak - Clark Hill PC
Dr. Steven Kalkanis
OE Pushrods, Inc.
Anita Plous
Mark Schumacher
Lily Epstein Stotland
Gregory Theokas
Velix, Inc.
Vesco Oil Corporation
John Wagner
Adam Wienner - Bosch