Welcome
Learning is the only thing the mind never exhausts, never fears, and never regrets.
-- Leonardo DaVinci
An investment in knowledge pays the best interest.
-- Benjamin Franklin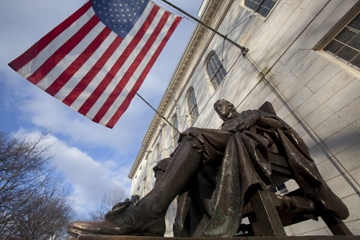 Greetings Cohort! Friends & fellow Crimsonites!
We hope to see you soon.
A hearty and appreciative thank you to our dedicated Patrons and Sponsors:

John L. Gierak - Clark Hill PC
OE Pushrods, Inc.
Anita Plous
Velix, Inc.
Vesco Oil Corporation
Mark Schumacher
Adam Wienner - Bosch
Upcoming Events
FEATURED

5:30PM - 8:00PM Tue 13 Jul 2021 ( Timezone: Eastern )

Join the Club for a delectable feast of the senses, as we privately tour St. Sabbas Orthodox Monastery and partake in a 5-course meal of Eastern European cuisine in the royal style of Russian Tsar Nicholas II.

FEATURED

4:30PM - 6:30PM Tue 27 Jul 2021 ( Timezone: Eastern )

Harvard Club of Detroit will host a dinner reception with Dr. Mark Schlissel, the 14th President of the University of Michigan, as he discusses the new Detroit Center for Innovation.

5:30PM - 6:45PM Sun 5 Dec 2021 ( Timezone: Eastern )

Pre-Concert Holiday Dinner in Detroit  Location: TBD (more details to come)