Welcome
Learning is the only thing the mind never exhausts, never fears, and never regrets.
-- Leonardo DaVinci
An investment in knowledge pays the best interest.
-- Benjamin Franklin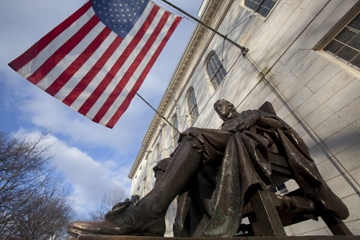 Greetings Friends & Fellow Crimsonites,
Welcoming the fragrant blooms of spring! It is a perfect time to come together. Networking with each other is a true pleasure - let us embrace it. We currently have a virtual event from HBS in May, and then our annual meeting on June 4th.

View our club photos here: THE CLUB PHOTOS
We serve our community! Charities the club has supported the past year: Kids Kicking Cancer; Junior Leadership Macomb; and a College Scholarship.

A hearty and appreciative thank you to our dedicated Patrons and Sponsors:

Victor Agruso
John L. Gierak - Clark Hill PC
Dr. Steven Kalkanis
Judge Lisa Martin
OE Pushrods, Inc.
Anita Plous
Mark Schumacher
Lily Epstein Stotland
Gregory Theokas
Velix, Inc.
Vesco Oil Corporation
John Wagner
Adam Wienner - Bosch
Upcoming Events
Upcoming Events Below
FEATURED

TODAY
2:00PM - 5:00PM Sun 4 Jun 2023, Eastern timezone

Harvard Club of Detroit will host a lunch reception with Dr. Steven Kalkanis, CEO of Henry Ford Hospital & HFMG